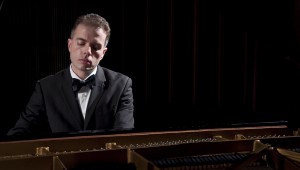 Djordje Stevan Nesic's pianism has been described as 'artful', 'assertive', 'sensitive' and 'quietly virtuosic', and his career has been highlighted by recital, concerto, chamber, and collaborative performances. During recent seasons, Mr Nesic performed in both concert and recital at the Kennedy Center in Washington, DC, live on A Prairie Home Companion with Garrison Keillor, recorded seven newly commissioned American art songs for the Opera America Songbook project, performed in both concert and recital at Greenwich Music Festival's All Things Stravinsky 2012 season; Carnegie Hall in New York City, the Ohana Arts Festival in Honolulu, Cincinnati's Taft Museum and the Underground Railroad Museum Freedom Center, as well as at the University of Wisconsin and the Next Act Theater in Milwaukee. He was also featured in the PBS broadcast of "This Little Light of Mine" with soprano Adrienne Danrich, which was awarded a midwest Emmy Award in 2011. Among the pianist's recent Manhattan performances are those at Lincoln Center in its "Meet the Artist" series; Carnegie's Weill and Zankel halls; the United Nations General Assembly Hall; the River to River Festival; Tribeca's Ico Gallery; the Trinity Church Wall Street.
The 2010-2011 season included appearances at University of Richmond; the Mann Performing Arts Center in Philadelphia; the Ravinia Festival's Rising Star series; and the "Sing for Hope Gala" presented at Lincoln Center. He returned to the Greenwich Music Festival to prepare and perform the critically acclaimed production of Poulenc's La Voix Humaine, later reprised at the Ohana Arts Festival in Honolulu, Hawaii.

In his capacity as an accomplished vocal coach, Djordje Nesic spent the summer of 2012 preparing Stravinsky's A Soldier's Tale at the Greenwich Music Festival, and Janacek's Jenufa at the Bohemian National Hall in New York City. During Greenwich Music Festival's 2009-2010 season, Mr. Nesic served as vocal coach and performed as pianist for Viktor Ullmann's Der Kaiser von Atlantis. A film of the production premiered at the 2010 Westchester Jewish Film Festival. That same season, he prepared and performed the operas Dinner and Delusion by Michael Sahl and Nancy Manocherian and Clarence and Anita by Benjamin Yarmolinsky at the Cell Theater in New York in collaboration with the Center for Contemporary Opera. He spent summers of 2003-2007 at Glimmerglass Opera, 2000-2002 at the Aspen Opera Theater Center, and 1998-1999 at the Tanglewood Festival.
Earlier, Mr. Nesic appeared with soprano Hanan Alattar at Carnegie Hall in a recital sponsored by the Marilyn Horne Foundation, and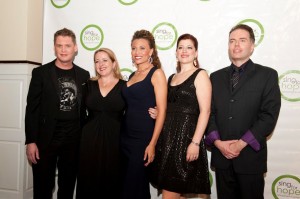 performed with soprano Monica Yunus at an honorary event for her father Professor Mohammad Yunus—winner of the 2006 Nobel Peace Prize. The pianist's schedule included participation as a panelist for Opera America's "Who's in Charge of Rehearsal?", and a Professional Workshop at Carnegie Hall with bass-baritone Daniel Gross, under the leadership of the famed German singer Thomas Quasthoff.
Mr. Nesic coached Audra McDonald in preparation for her Houston Grand Opera debut in Michael John La Chiusa's Send (Who are You? I Love You) and Poulenc's The Human Voice.
A Slavic-diction specialist, Djordje Nesic is in high demand as an opera coach, as well as a vocal-recital collaborator. Professional affiliations include those with The Juilliard School, the University of Texas at San Antonio, The University of Wisconsin Milwaukee, the Ash Lawn (Charlottesville, Va.) Opera Festival, and California State University, Long Beach. With the Glimmerglass Opera—both in New York City and in the Cooperstown area—Mr. Nesic has been featured in productions sponsored and organized by the company. Under the auspices of Glimmerglass, he has performed as a pianist and served as a panelist in live radio broadcasts from the state of New York's NPR affiliates WAMC (Albany) and WXIX (Rochester). Television appearances have included live broadcasts from both the "World Food Prize" ceremony and the city of New York for Japan's FUJI station.
A favorite of festival audiences, Mr. Nesic has performed at the Tanglewood, Cleveland Art Song, Lake Luzerne (NY) Chamber, and Aspen Music Festivals. The list of conductors with whom he has worked features Julius Rudel, James Conlon, Stewart Robertson, David Angus, Reinhardt DeLeeuw, Gerald Steichen, and Robert Spano.
Djordje Stevan Nesic, a roster member of the Swiss Global Artistic Foundation, currently lives in New York City where he holds the position of artist-in-residence at the Broadway Presbyterian Church.